Sustainability and Ethical Responsibility
1. Production – Made in Europe
Nature is the basis of all life and needs to be treated with respect - which is why Schwerelosigkite has cared about sustainability from its beginning in 2005. Therefore, we only collaborate with manufacturers who share our morals. Our manufacturing sites in Germany, Turkey, Poland, Portugal, and the Czech Republic do not only provide us with qualified professionals when it comes to textile production, but also guarantee reasonable routes of transportation and short delivery periods. Additionally, we value the personal contacts with our manufacturers and cultivate them on a regular basis. Unsurprisingly, the costs of production in the European Union are higher than those in the Far East, but the reasons above are worth the greater expenses.

It goes without saying: Exploitation, unfree and child labour, discrimination, subsistence wages and working under unsafe or unhealthy conditions are out of the question!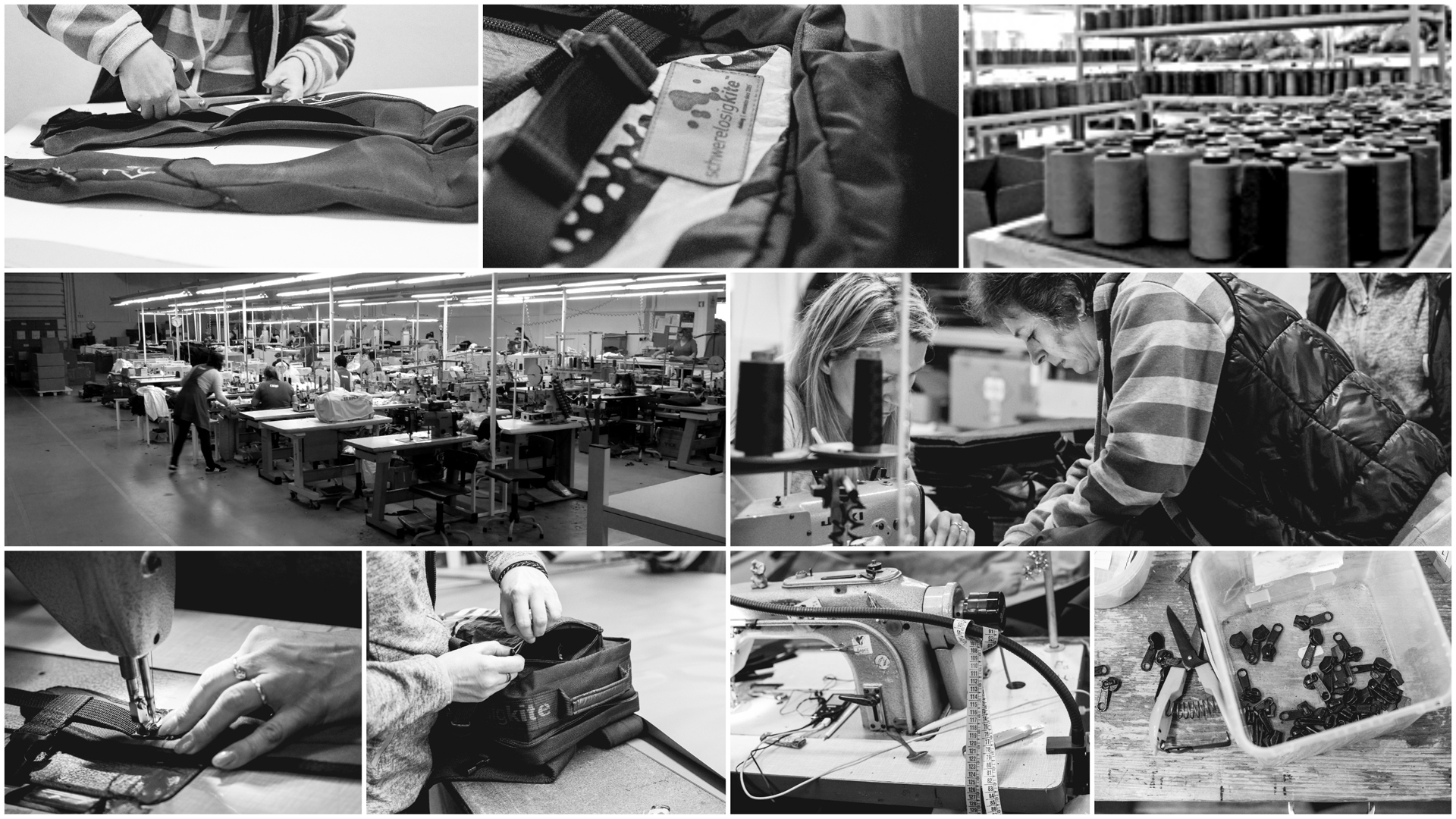 Schwerelosigkite is still a small brand, founded by two friends who wanted to combine their connection to nature and sports. Back in 2005, the idea of recycling old kites into sustainable clothing and accessories was new and unique – 15 years later we still pursue our dream with passion. 
2. Quality over Quantity
We are still a small brand and we want to stay that way. To us, small batch production is a means of counteracting overproduction and the emergence of excessive textile waste. Please forgive us if your size should be out of stock – we promise that you will find another favourite piece in the next collection.
Our quality standards are high. We do not produce for any unknown customers, but for friends and family – for you! Our products' longevity sets our pieces apart from those of other brands, and a multitude of pleased feedbacks has confirmed this over the last years. Additionally, longevity plays a vital role when it comes to sustainability – the longer something lasts the later it has to be replaced.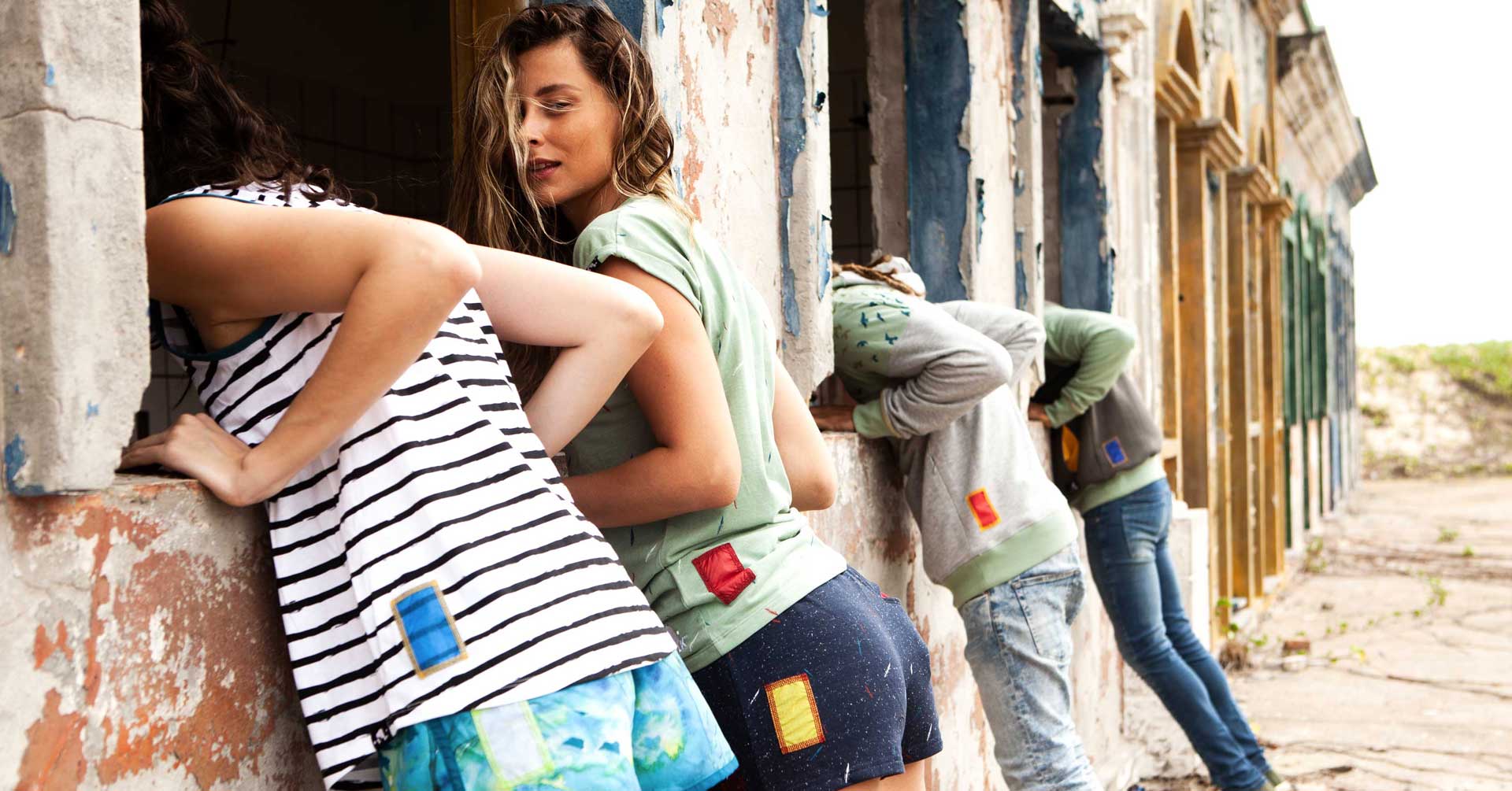 The kite patch has been our trademark from the beginning and is meant to symbolise our bond with nature and sports. The patch is featured on every single piece of clothing made by Schwerelosigkite, be it shirt, hoody, sweat or hot pants – and no patch is like the other.
Although our accessories are unique, they share one quality: They are made from used kites! Like this, the kites are given a second chance to live a life as belts or bags of different shapes and sizes.

All of this is made possible by cooperating with large kite manufacturers such as North, Duotone, Best, Cabrinha, Flysurfer and Peter Lynn and, above all, by your participation in the scrapping bonus campaigns for kites and wetsuits. 
3. Packaging – No plastic, please!
Most packaging is thrown away within minutes and therefore qualifies as "unnecessary waste". In Germany alone, 6 billion plastic bags are used per year and their life is extremely short - on average not longer than 25 minutes. Since pointing fingers at others does not really help, we wanted to reduce our share of packaging waste. Since the summer collection of 2018, our products are no longer wrapped in plastic bags. Instead, we use ribbons made from the textile leftovers of our shirt production which makes it possible to keep textile waste at a minimum.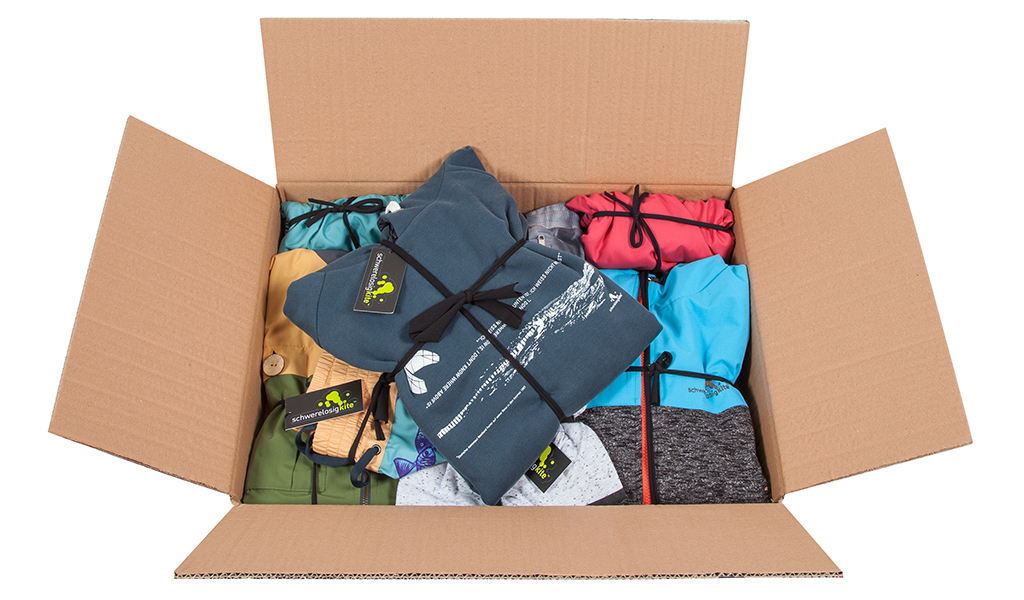 4. Shipping – Multiple-use Over Single-use
Handling the business of packaging and shipping our products on a daily basis made us realise our impact on our environment. We decided to contribute to more sustainability by reusing our returned shipping boxes to send new orders on their journey. Consequently, many of our cardboard packaging travels long distances – please don't mind the boxes' outside appearance: The important stuff is inside!

With their concepts "Total Zero" (DPD) and "Go Green" (DHL), our delivery services make it possible that your orders are sent climate-neutrally without extra charge for you!
You as customers also have an opportunity to avoid unnecessary transportation by ordering mindfully. Please take time to look at our recommendations concerning size and fit.

Though we are not more than a small cog in the machine, we want to contribute to a world which is a little bit better and healthier. This is a big motivation for us – at all times!